Glow In The Dark Drinks!
The end of the summer seems to be upon us.

School is approaching and the temperatures are dropping to single digits at night.

Some back to school parties may be planned or end of summer barbeques and when I saw this craft I had to post it.

What a fantastic idea!

I can foresee the following site being highlighted quite a bit in the coming months for kid craft ideas.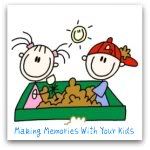 has the following craft idea to spruce up any drink in the dark.

Follow the link below to get the simple instructions.
Take Care,
D
Making Memories ... One Fun Thing After Another: Glow In The Dark Drinks
: What could be better than a drink that glows in the dark, right? Darn right! My kids thought these were so much fun. We made them on the ...