Children's Activity: Spring String Flowers
As I was perusing the various blogs I follow I found this amazing craft on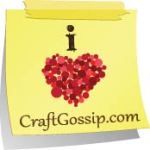 I love this blog!

The ideas are creative yet simple and well detailed.

I really enjoyed looking through her posts and finding fantastic ideas of things to do with my kids.

I love that she posts pics along the way so that we can see how the product comes along.

Anyway, enough about this blog (you should definitely check it out) and onto the craft, spring string flowers… click on the link below and enjoy!